Before I get into this, here's something that might cleanse our collective palates a bit. Here's Socrates, the puppy my wife and I adopted about a month ago:
<<a href="http://photobucket.com" target="_blank">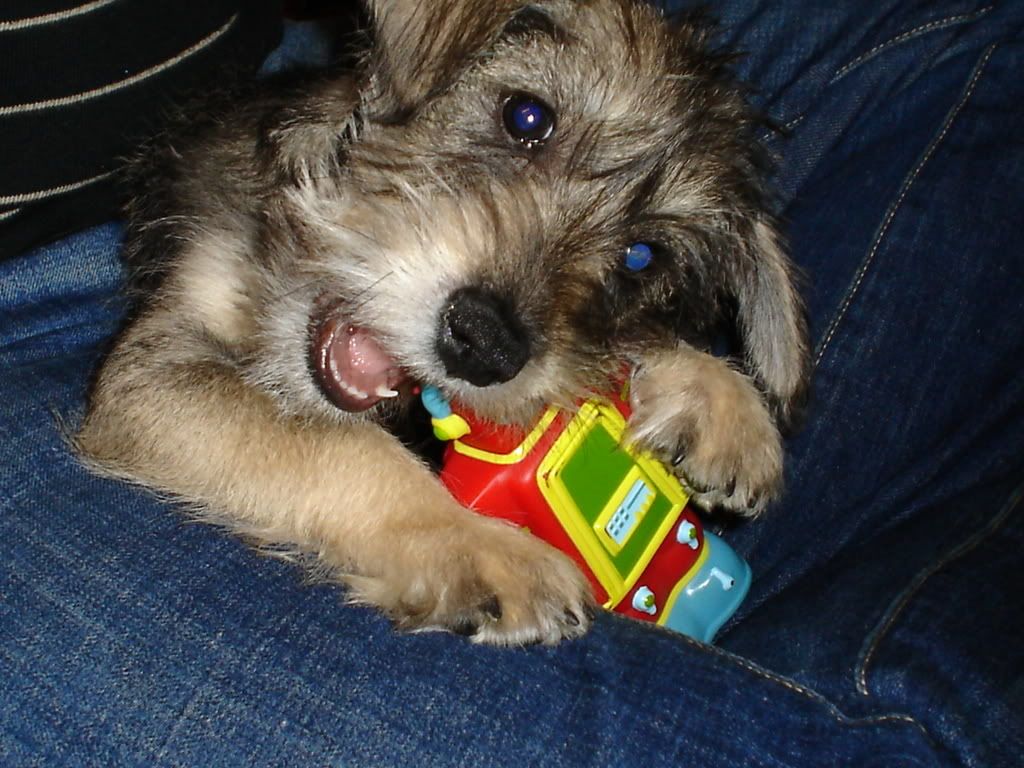 >
Yes, yesterday hurt. A lot. It was yet another punch in the gut by a team that we love.
I personally didn't watch any of the game yesterday. We were on the road from my in-laws' place in Allentown, PA. I didn't even learn of what happened until about 11 PM.
But, and I know it's the coldest of comforts, just think about who we are here at Camdenchat. We've stuck with this team through some verrrrry rough times. Those rough times don't look like they're going to end in the near future, but we still come back for more.
We check this site every day. We watch all the games. We bitch about the idiocy of everyone from Angelos to Fluquette to Perlozzo to Mazzone to Tejada to Chris Ray....all the way down. It would have been easy just to say "Fuck this Team!", and then just concentrate our pursuits somewhere else. But we don't. That's just who we are. That's how we're wired. That's why we're fans.
One blown game isn't going to change that. One blown season, after nine blown seasons, isn't going to change that.
That's why, I think it'd be cathartic if we revisit past disappointments that the Orioles have provided us. I know, it seems like just rubbing salt in the wound, but it's a great thing to put what happened yesterday, what has been happening this season, what has happened for the last ten years, in perspective. It shows that like cockroaches, us Camdensteins cannot be killed.
Here's a poll I've put up with some low points in O's history, including one that occurred years before I, and probably most people here, was born.
So let's revisit, and hopefully laugh at our woeful team. A little bit of the gallows humor is great for the soul.