Game Time: 7:05 | TV: MASN, NESN | Radio: WHFS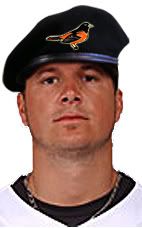 Erik "Frenchie" Bedard, LH Josh Beckett, RH (10-4, 3.05) (13-14, 3.27) B. Roberts 2b .316 J. Lugo ss .224 C. Patterson cf .266 D. Pedroia 2b .317 N. Markakis rf .293 D. Ortiz dh .316 K. Millar 1b .270 M. Ramirez lf .303 M. Tejada ss .309 K. Youkilis 1b .307 A. Huff 3b .248 M. Lowell 3b .309 R. Hernandez c .262 J. Varitek c .271 J. Gibbons dh .220 C. Crisp cf .279 J. Payton lf .270 W. Pena rf .229
The Orioles begin a 3 game set with the division leaders, with Interim Manager Dave Trembley assured the reins of the club for the duration of the season.
The Orioles, as we expected, did absolutely NOTHING to improve by either addition (Teixiera) or subtraction (Horseface Killah, Audrey, Angryface Payton, take your pick) while the Red Sox picked up Eric Gagne today, to protect Jason Papelbon's elbow and stick a finger in the eye of the Yankess, since the move ensured the Bronx Bombers would not be getting Gagne.
But enough about them - what about us? The O's have played better of late, but it wasn't exactly against a Murderer's Row of division leaders, either. Let's see what happens now that the team knows Kevin McHale Is Not Walking Through That Door to save the season and they are on their own to win.
Go O's.