Game Time: 7:05 | TV: MASN, NESN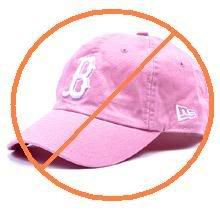 Radhames Liz, RH Julian Taverez, RH (0-1, 7.50) (7-9, 4.84)
B. Roberts 2b .306 D. Pedroia 2b .315 C. Patterson cf .274 K. Youkilis 1b .289 N. Markakis rf .293 D. Ortiz dh .319 M. Tejada ss .303 M. Lowell 3b .323 K. Millar dh .264 J.D. Drew rf .257 A. Huff 1b .269 C. Crisp cf .265 M. Mora 3b .260 E. Hinske lf .197 R. Hernandez c .238 J. Lugo ss .238 J. Payton lf .256 K. Cash c .182
Well, if the O's are unsuccessful tonight, that will make Ten.
Bonus points: What does the album title have to do with the band's original name, which they changed during its recording?
Hell, it's more fun to talk about Pearl Jam than the O's. And I've actually seen Pearl Jam play well the one time I saw them at the '92 Lollapalooza. Got bonus Temple of the Dog action, too, one of only three times the group played live.
Oh yeah, before I forget - go O's.