Game Time: 7:05 | TV: MASN; NESN (BOS)
Radio: JACK 102.7; WRKO 680, WROL (Sp.) (BOS)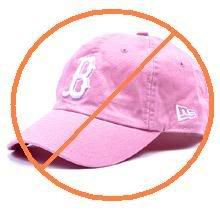 Garrett Olson, LH Clay Buchholz, RH (1-2, 7.33) (1-0, 4.54)
Quick notes before I'm off to help my kids' YMCA Swim Team with concessions at a Delmarva Shorebirds game:
Buchholz has started 1 game, lasted 6.0 innings and gave up 3 runs. Not bad.
Olson, on the other hand, has had some adventures, but is secure in the knowledge that he, and Radhames Liz, are locked into the rotation for the rest of the year. So he doesn't need to be perfect with every pitch, just good.
He will have a familiar catcher today, as J.R. House has been promised a start tonight at catcher, according to Roch's blog at The Sun. He looks like a AA player at the plate right now, but Trembley's gonna give him a shot at catching with a pitcher he knows. Makes sense, and he can't be much worse offensively or defensively than Razor has been in August.
That won't be the only change today. Spencer Fordin at MLB.com says Scott Moore, acquired from the Cubs in the Steve "Wile E. Veteran" Trachel will get the start today, and Mora will NOT DH. Read into that what you will, kiddies.
Missed this earlier this week - Rob Bell was the pitcher sent down Thursday so Jon Leicester could up and stun us all last night.
Anyone with admin rights that wants to add lineups, feel free, or Westie will do it within a comment, I'm sure. That kid sure is reliable!
And one last night. I'm sure glad the losing streak didn't reach 12, because after "This Goes to Eleven!" I'm not sure I had anything after that.
Go O's.