Game time: 2:05pm | TV: MAS2; NESN (BOS)
Radio: WHFS 105.7; WRKO 680 (BOS)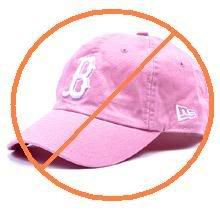 Daniel "Nuke" Cabrera, RH Jon "Good luck following
that
" Lester, LH (9-13, 5.08) (2-0, 5.67)
T. Redman CF D. Pedroia 2B J. Payton LF A. Cora SS N. Markakis RF D. Ortiz DH M. Tejada SS M. Lowell 3B K. Millar 1B J.D. Drew RF A. Huff DH K. Youkilis 1B M. Mora 3B B. Moss LF R. Hernandez C J. Ellsbury CF F. Bynum 2B K. Cash C
Thus opens what will likely be CC's lowest-attended gamethread ever. Because if you don't have something better to do today, then you're probably a leper. (Sorry for any lepers I have offended).
Glass half full: Danny Cabs eats up innings. Maybe no bullpen today! Danny has also won his last two road starts! Go DANNY!
Glass half empty: Ummmmm, yeah. Danny is 1-7 with an 8.39 ERA in nine career starts against Boston, including 0-2 with a 10.05 ERA in three outings at Fenway Park. In his last five starts versus the Red Sox, Cabrera has allowed 24 runs - 21 earned - and 27 hits in 23 innings while walking 23 and striking out 24. So shut yer maw, pollyanna.
I'd really be jonesing for the next series at Tampa Bay, except that they just swept us. Doh!
GO ORIOLES!
Update [2007-9-2 14:17:47 by duck]:Yahoo! pre-game lineup was WAY off for the O's. Corrected line-ups now posted.