TAKE, TAKE ME HOME! 'CAUSE I DON'T REMEMBER!
The Orioles signed RHP Esteban Yan and C Chris Heintz to minor league contracts. Yan is fat and poor at pitching.
Actually, I shouldn't call him fat. He's a big dude. He's 6'4". He carries his 250 or so fairly well. He's not Sidney Ponson.
Heintz is the third catcher the Orioles have signed this offseason, after Guillermo Quiroz and Ben Davis. If Heintz sees the majors this year, somethin' gone wrong. Of course the Orioles let Paul Bako start last year when Ramon went down, and given Ramon's love of being injured, we might actually see Heintz at some point, particularly if the staff at Norfolk or Bowie starts lovin' on how he "handles a pitching staff" or "blocks the plate" or something.
What do Will Clark, Jermaine Dye, Jay Bell, Gary Gaetti, Bert Campaneris, Earl Averill, and Esteban Yan all have in common? They all hit a home run in their first major league at-bat. Hoyt Wilhelm did, too. Complete list here.
Tubs Yan started his career in the Braves organization, then was traded to the Expos. After a year in their system, his contract was purchased by -- you guessed it! -- the Baltimore Orioles. He pitched in four games for the '96 wild card O's and three games for the 1997 AL East champs. So it's great to have someone who remembers those days, huh? Huh?
Balloon Ass Yan is well-traveled, having pitched in the majors for the O's, Devil Rays, Cardinals, Rangers, Tigers, Angels and Reds, and in the minors for the Royals, in addition to the Braves and Expos. He pitched last year for Hanshin, with a 4.66 ERA in 104 1/3 innings over 21 appearances.
Welcome home, Esteban!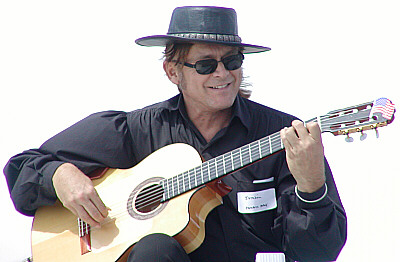 Esteban!